"Autonomous driving in combination with digitalization is the great opportunity to effectively counter the traffic congestion.

Johannes Barckmann, Head of Concept Cars EDAG Group
EDAG CITYBOT ROADMAP
Our plan for the future and the steps towards its realisation
WORLD PREMIERE OF EDAG CITYBOT AT THE IAA 2019 PRESS CONFERENCE
EDAG's 18th concept car was presented to the public for the first time at 9.30 a.m. on 11 September as part of the IAA press conference. This time, however, it was not "just" a concept car, but a completely new mobility concept.
After the press spokesman Mr. Christoph Horvath raised the question, how a whole concept can fit under a sheet, this secret was revealed by the CEO Mr. Cosimo de Carlo. Then EDAG CityBot Concept & Product Owner Mr. Johannes Barckmann delivered the interesting technical facts about the EDAG CityBot and also had a surprise: EDAG CityBot wins the prestigious prize of the Automotive Brand Contest "Best of the Best" in the category "New Mobility".
IMPRESSIONS OF THE EDAG BOOTH AT THE IAA 2019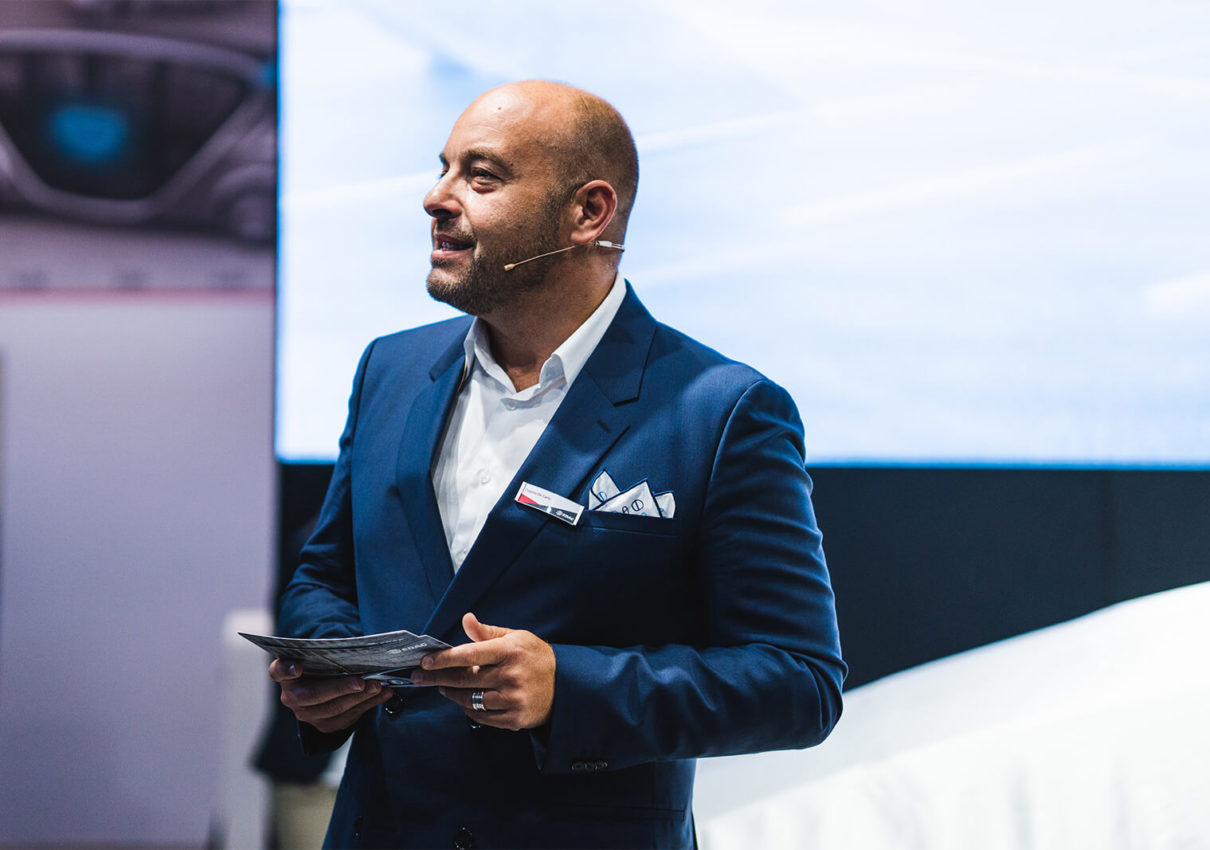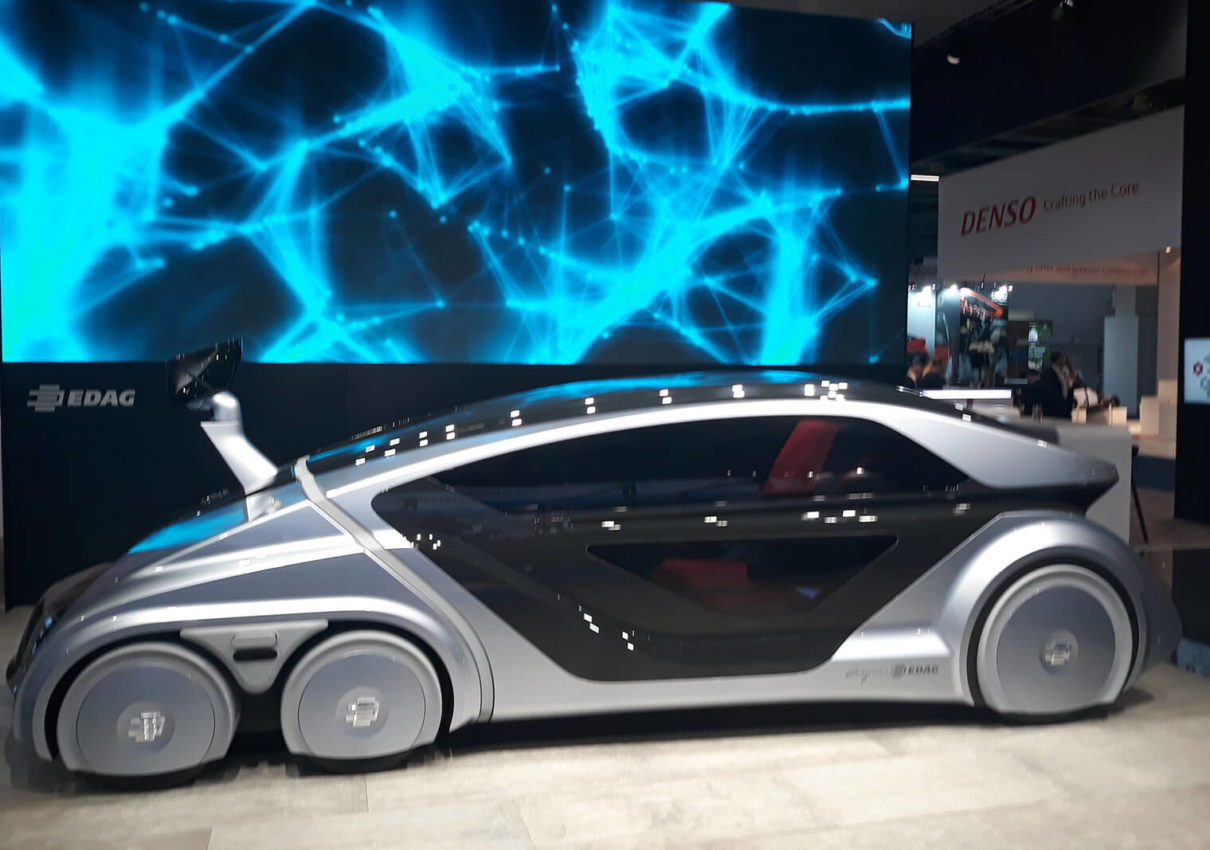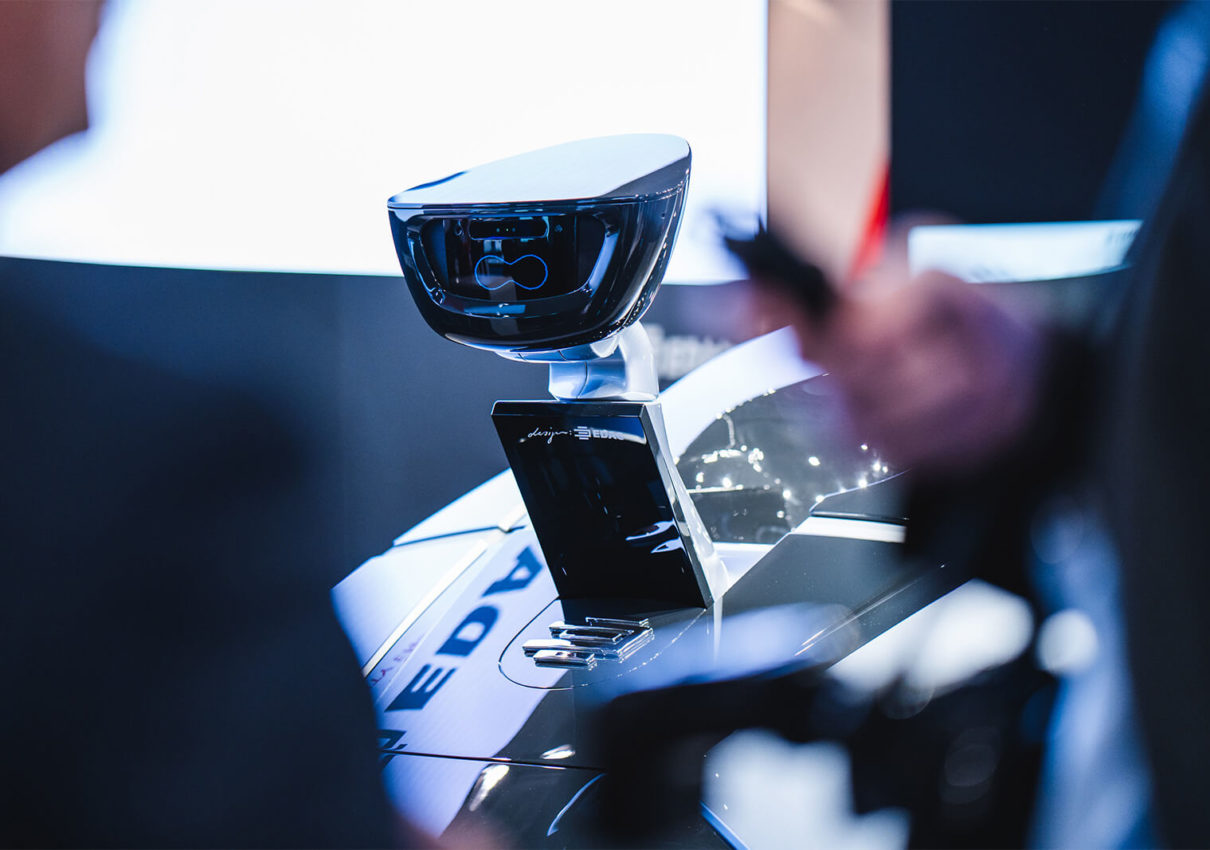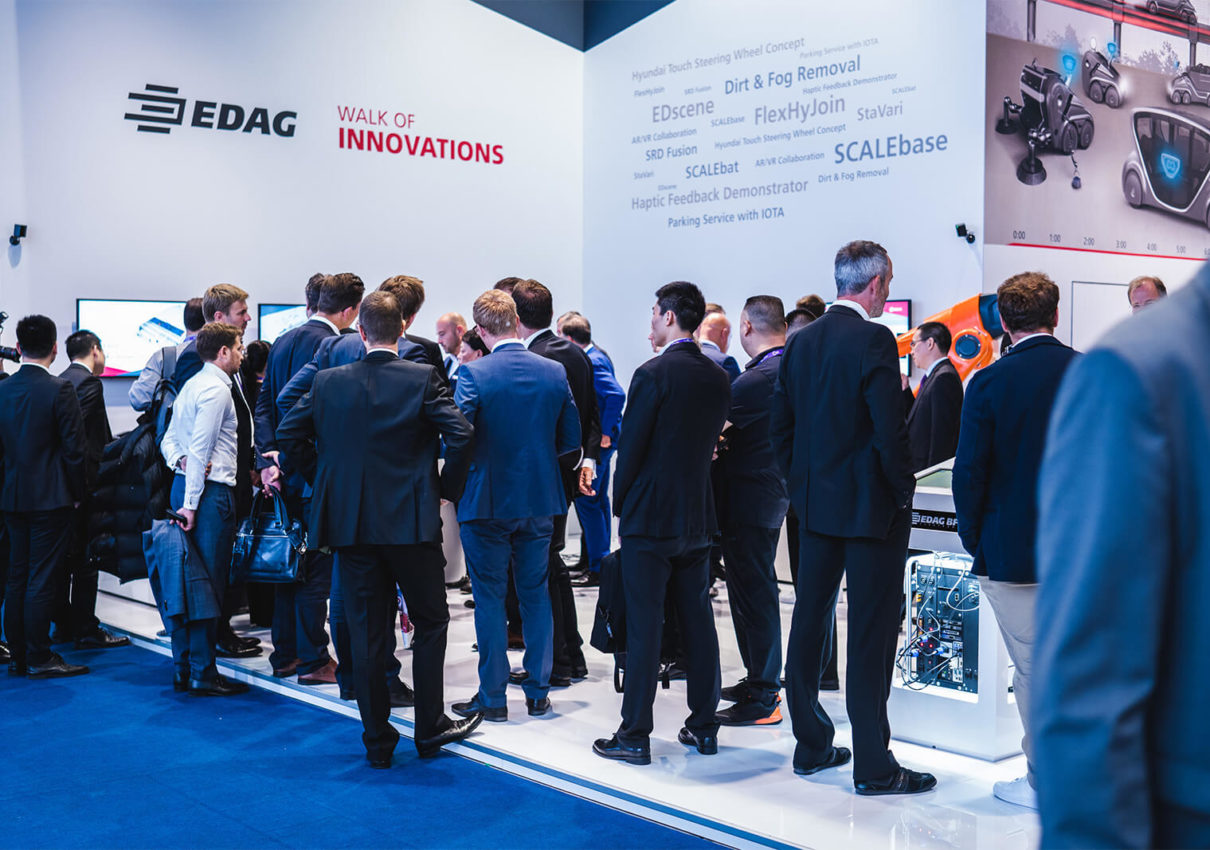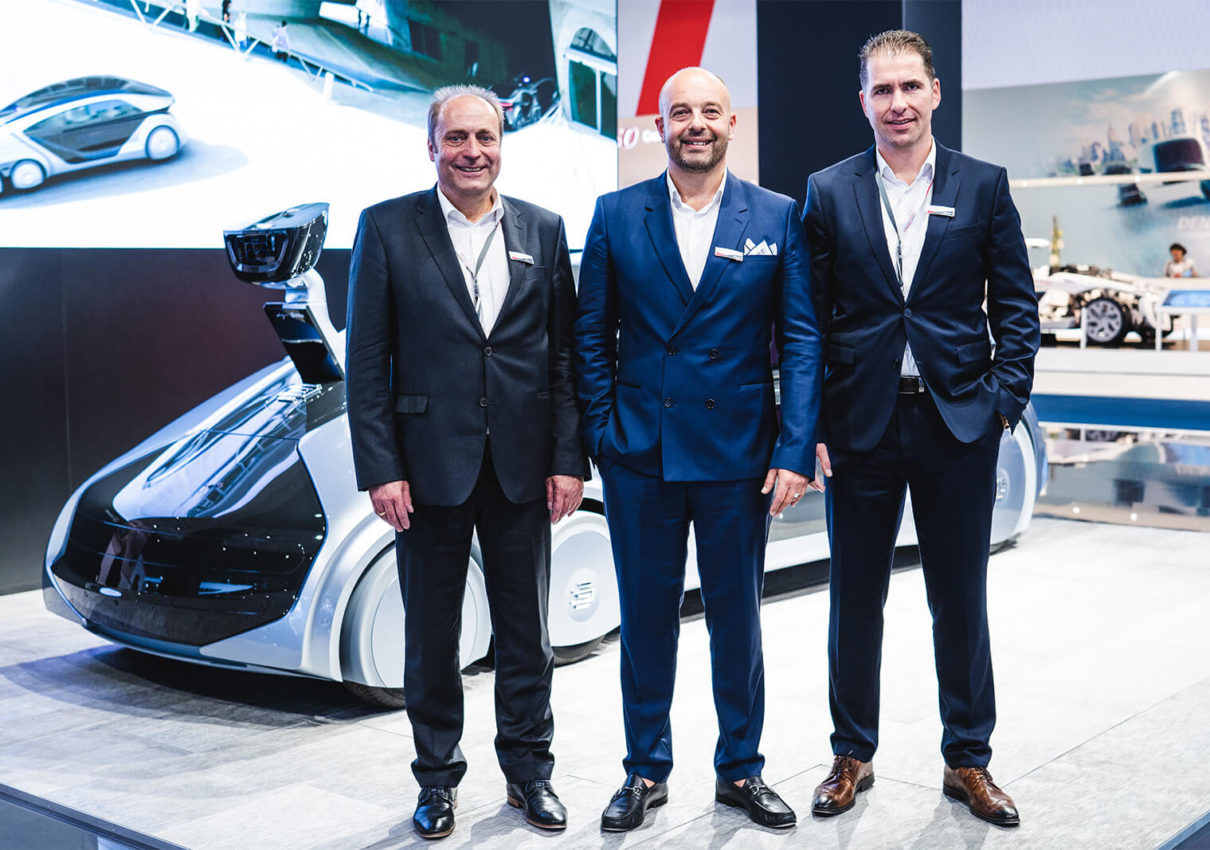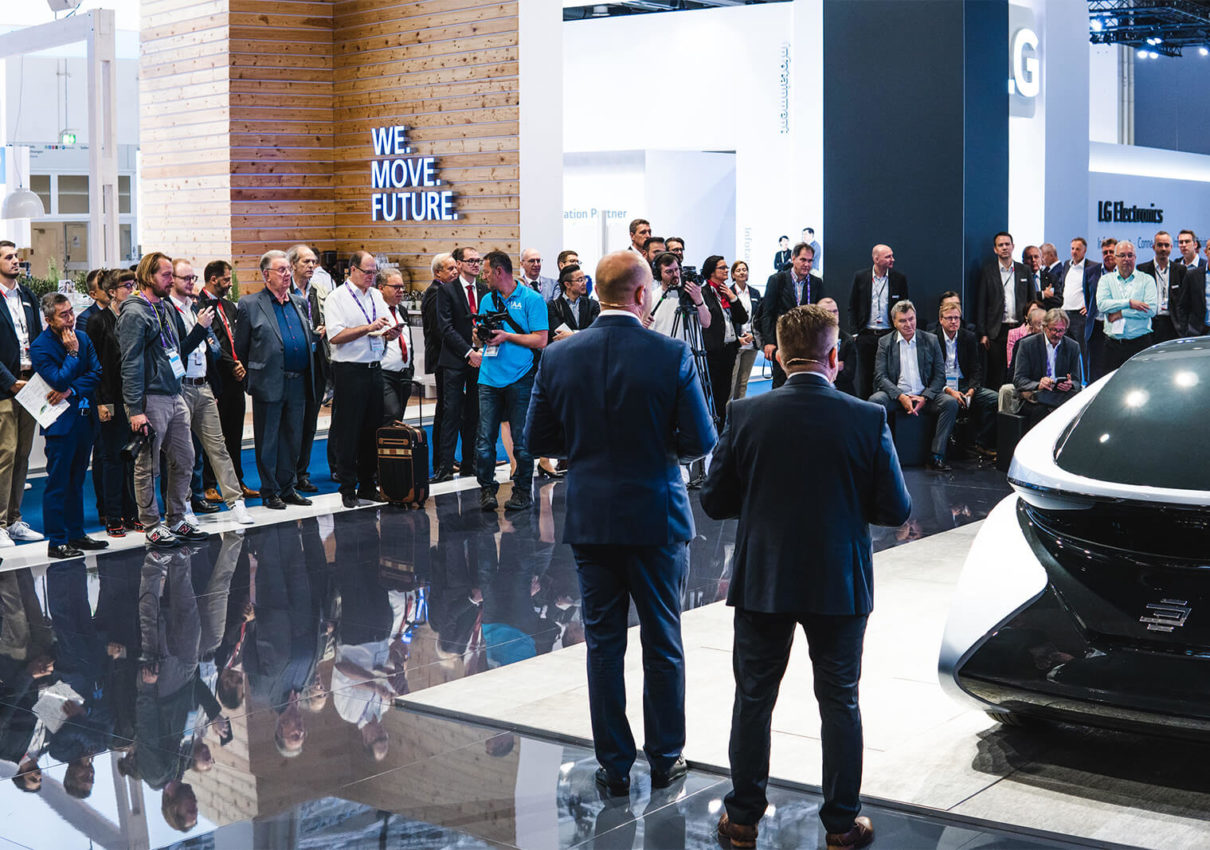 IOTA Untangled-Podcast Episode 17
Strong projects need strong partners. In order to make future mobility in cities sustainable, we work together with IOTA both in the EDAG CityBot environment and within the trive.park app.
In the Untangeld podcast, our mobility experts Alexander Sussemilch and Johannes Barckmann reveal more about the cooperation and joint implemented solutions.
ACQUIRING AND LEARNING FROM EXPERIENCE:
THE EDAG CITYBOT SEES, UNDERSTANDS AND INTERACTS
Within the context of our EDAG CityBot mobility concept, our AI experts develop intelligent software for various functions.
See-understand-Interact: the EDAG CityBot is an innovative platform that combined various AI models and architectures.
The areas our teams focus on include neural networks in the fields of computer vision, text and speech processing, path planning, swarm intelligence and maintenance. Our competence, which is growing constantly, combines this entire technological know-how in our EDAG CityBot.
SMART CITY: SUSTAINABLE MOBILITY CONCEPTS THAT
FOCUS ON, DEVELOP AND IMPLEMENT THE SMART CITIZEN.
The cities of tomorrow need efficient, scalable and environmentally friendly mobility solutions. These have to meet the needs of urban development and increasing traffic volumes – but first and foremost of people and their needs.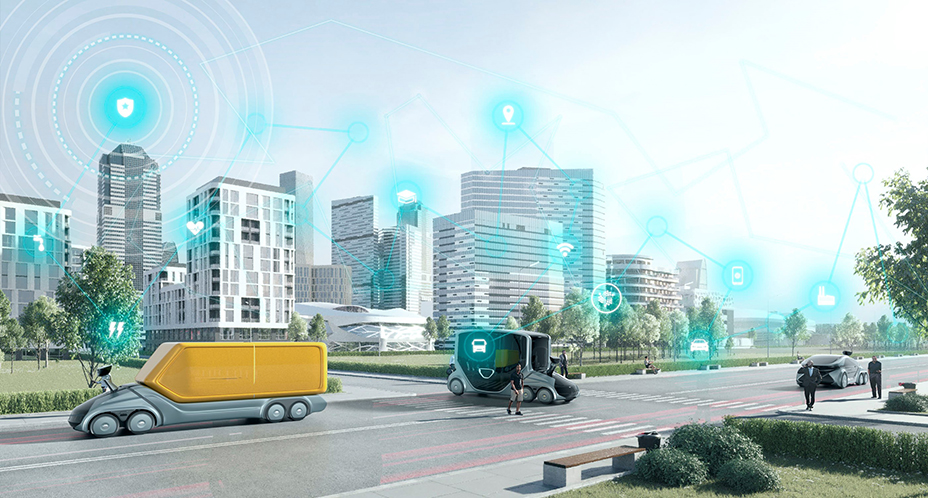 Our smart city experts have accumulated decades of expertise in the industry and automotive sector, and have a great deal of know-how in in the handling of complex processes and the profitable use of large amounts of data. They are involved in the development of the latest technologies all around the world, and therefore able to provide city managers and local authorities with the very best advice. This knowledge also enriches the EDAG CityBot mobility & traffic concept.
In the development of mobility & digitalisation concepts and their implementation, our teams are working on:
Mobility hubs for cities
Smart people learning platforms & blended learning
Automated driving events and their project support
Intermodal transport advice and planning (e.g. for regional e-shuttle fleets)
Traffic flow simulation and control
Virtual and real test tracks for future mobility
THE EDAG CITYBOT IN USE AT AIRPORTS
On the airport apron, the EDAG CityBot impressively demonstrates its advantages and skills in the automation of precise logistics processes, and can take over a variety of tasks in this security area.
Outstanding features are maximum profitability and efficiency, on-time and on-target delivery of people, goods and services, perfect timing and real-time process tracking – and on top of this, an automated billing system and complete service integration in ONE software platform. It also helps to reduce accidents, errors and emissions
click on picture to start video
COUNTDOWN TO THE EDAG TECH SUMMIT 2020, "EDAG CityBot & More"
The EDAG Group presents further developments in its EDAG CityBot mobility concept.
Be at the world premiere, and experience for yourself the ready-to-drive-and ready-to-work CityBot AI prototype and first stage of artificial intelligence live in action in our laboratory, and discover the potential for your future challenges.
Available soon
Find out more about the contents of the "EDAG Tech Summit 2020", about the CityBot and other exciting items from the EDAG Group's world of 360-degree engineering.
LET'S TALK!
Where can the EDAG CityBot make a meaningful contribution for you? Contact us and let us develop further UseCases together.
JOIN US!
As EDAG has over 50 technical departments, you have a good chance of finding the right job for you, one in which you can achieve more.
STRONGER TOGETHER!
Are you mastering logistical challenges and wanting to raise your business model to a new level through intelligent networking?