"The city of the future is clean, safe, worth living in, friendly, quiet and smart.

Cosimo De Carlo, CEO der EDAG Group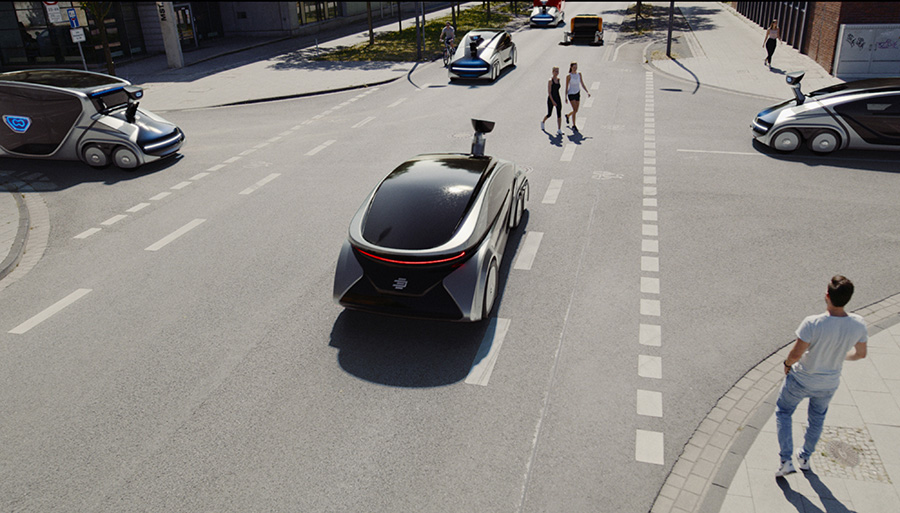 EDAG TECH SUMMIT  2020
JOIN THE NEXT LEVEL OF MOBILITY SOLUTIONS
The EDAG Group presented further developments in its EDAG CityBot mobility concept in a world premiere held from 26 October to 5 November, 2020. It was possible to experience live the first stage of artificial intelligence in our laboratory.
Let us inspire you to find out more with our video recordings, white papers and expert talks. All are available free of charge on the following link.
LET'S TALK!
Where can the EDAG CityBot make a meaningful contribution for you? Contact us and let us develop further UseCases together.
JOIN US!
As EDAG has over 50 technical departments, you have a good chance of finding the right job for you, one in which you can achieve more.
STRONGER TOGETHER!
Are you mastering logistical challenges and wanting to raise your business model to a new level through intelligent networking?